How To Become A Certified Tesla Solar Roof Installer
We may earn commissions for purchases made through links on our site. Learn more on our about us page.
Solar roof installers make a lot of money, up to $70,000 a year. However, you may be unsure of how to get started. 
With Tesla, it is easy enough. Even without any experience, you can work for Tesla. All you need is a high school diploma or equivalent. However, the company would love to have some people who are experienced in roof installation or electrical. 
However, they are more than willing to provide training. So whether you want to start by getting classes at a community college or want to be an independent contractor, you can start working for Tesla in as little as 12 weeks.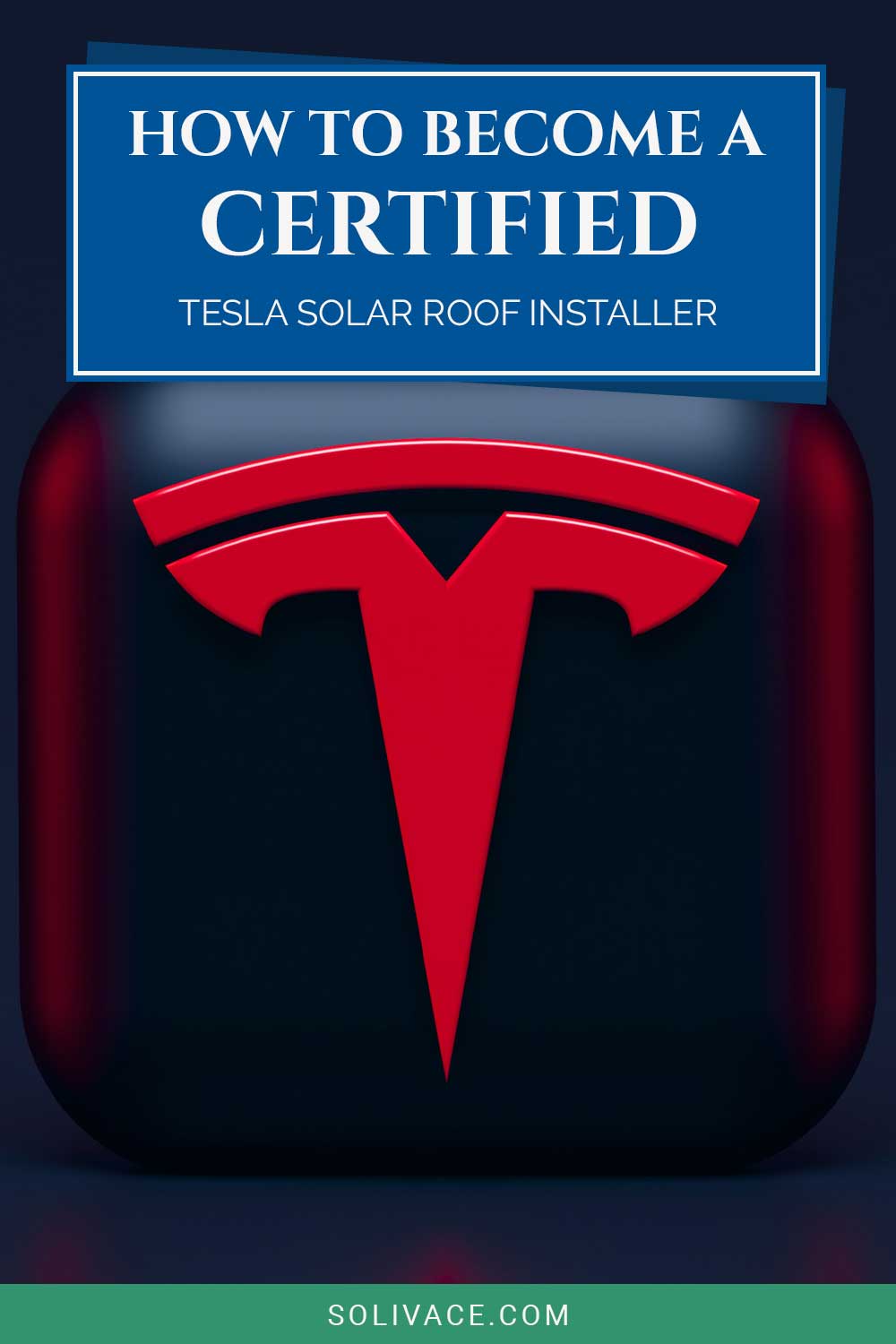 What Do You Need to Submit?
On their website, all you need to do is submit your name, email, and the city you live in then, if they are looking for installers in your area or nearby.
They provide training, so there isn't much that is required. Since it is a physical and outside job, you just need to be able to lift about 50 pounds pretty regularly. You also have to be able to handle hot temperatures on the top of the roof. 
What Kind of Education Do You Need?
Tesla doesn't require any education. They provide a lot of training. You have to have at least a high school diploma or the equivalent. They do have a preference for people who have experience in roofing and carpentry. 
If you are applying to be a subcontractor, you would need more experience and a history of installing systems on a roof. Tesla does standard seam roofing, so if you have any seam roofing experience, it is a good idea to focus on this. 
Additionally, experience in electrical system installs can also help. Since you will be connecting solar panels and electrical systems to the house and the main grid, having experience with this type of installation will be useful. 
Experience with tile, clay, comp, shingle, and/or wood shake is also beneficial. 
How Long Does the Online Course Last?
The training course is intensive. It is a 12-week course. If done in college or for credits, it counts as 15 credit hours. This is through their START program. While it is mostly for their cars, they also learn about solar roof installations and the panels themselves. 
Additionally, you can train through your current employer if you work with an installation company. For example, if a company wants to become an independent contractor for Tesla, its whole team can be trained and be provided with on-the-job training. 
Finally, Tesla offers on-the-job solar training. This is currently available in 17 different US states, and it is a hands-on way to make sure that every employee has training and understands the process and the ins and outs. 
How Much Do You Pay for it?
Training is usually done on the job and once you are hired. If that is the case, then you shouldn't be paying for it. In fact, you should be paid for it instead of paying yourself. 
The exception to that is their START program. Since it is done at a college, enrolling would cost money. Each college has slightly different costs, but you should expect to pay the equivalent of 15 credits worth of tuition. 
Even with your employer, you should not be expected to pay if you are an independent contractor. However, you should get paid for on-the-job training since you are working. 
When Can You Start Working?
As soon as you are hired by Tesla, you can start working. Of course, if you don't have a lot of experience, you will have to complete some training first. However, a lot of the training is hands-on, meaning you will work as you learn. 
Most solar installation jobs for Tesla involve traveling. Therefore, the more you are willing to travel, the more likely you are to find a job more quickly. Currently, however, Tesla is looking for a large number of solar installers. 
This means that they have a pretty quick turnaround time for getting back to potential employees as they are looking to hire and train a lot of people rather quickly. 
Final Thoughts on How To Become A Certified Tesla Solar Roof Installer
Tesla is a company well-known for its electric cars, but they also set up solar systems in residential homes. So whether or not you have experience, you have the potential to be a solar roof installer for Tesla. They offer training and only require a high school education. 
One big requirement is that you are expected to travel, especially when they are short on employees and contractors as they are right now. Most of the time, this trip is for two weeks at a time. 
This means that the more you can travel and the more experience you already have, the more likely you are to hear back from Tesla and potentially be hired.