Green Choice Energy Reviews
We may earn commissions for purchases made through links on our site. Learn more on our about us page.
Not to be confused with the many other businesses that go by similar names, Green Choice Energy, Inc. is an American company based out of Vista, California.
Unlike the majority of the other companies under similar names, Green Choice Energy, Inc. is not a scam full of pushy salespeople.
They service all of Southern California's solar energy needs with the proper permits through highly skilled, licensed electricians. The company comes highly recommended by several homeowners and is approved by the online review website, HomeAdvisor.
Read on to learn more about what customers and reviews have to say about this Californian solar company.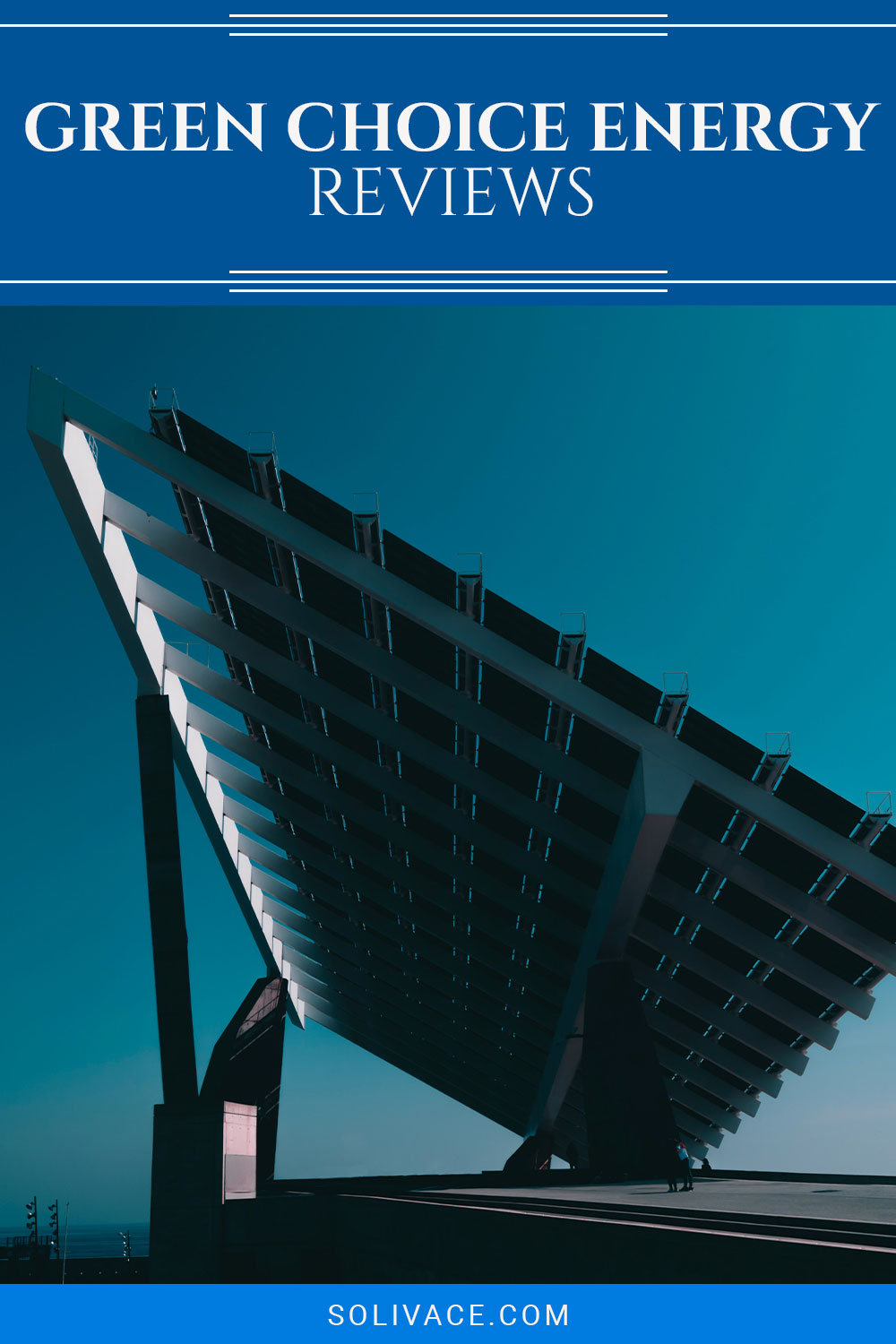 What Do Reviews Say About Green Choice Energy Reviews?
Reviews about Green Choice Energy, Inc. are highly favorable. With an average of 4.9 out of 5 stars spread across 42 verified reviews on HomeAdvisor, it's clear that the solar company is doing something right.
Many of the reviews talk about the professionalism of the company's employees, both the technicians and customer support back in the office.
Most of the reviews also discuss how prompt the company is at contacting customers for quotes as well as getting the actual work done to install or repair solar systems for individuals up and down southern California.
Is Green Choice Energy Worth Buying According to Reviews?
According to the online reviews, Green Choice Energy, Inc. is a premium choice for superior customer support and knowledgeable staff. In addition, many people agree that they would work with Green Choice Energy, Inc. again in the future if the need ever arose.
Some of the verified customers even state how much money Green Choice Energy, Inc. saved them when compared to quotes from other companies or even for identical replacement parts.
In short, the reviews point toward the fact that Green Choice Energy, Inc. is well worth the cost for the professionalism and personalization of each customer's needs.
When Should You Buy Green Choice Energy Based on Reviews?
There isn't the best time to look into getting a quote and project done by Green Choice Energy, Inc. based on the reviews. However, the small family business is very responsive to texts, emails, and phone calls, often reaching out within a day or two.
However, summertime may be one of the best times to purchase and have Green Choice Energy, Inc. install a solar system for you. This is because some reviews mentioned having delays because of bad weather that prevented the company from performing maintenance.
Even so, the company has responded and done outstanding work on solar systems, even during busy times like the winter holiday season.
Does Green Choice Energy Have Quality According to Reviews?
It doesn't appear that quality is an issue according to the reviews accumulated by the company. The products and services they provide have been top-of-the-line while keeping costs as low as possible.
Even though Green Choice Energy, Inc. strives to keep the cost of installing, removing, or repairing solar systems to a minimum, they don't cut corners either, according to satisfied customers.
One of the company's employees, Marco, pops up in many of the reviews. People frequently praise him for going out of his way to help people with specific issues and discussing how homeowners can maintain their solar products for a better lifespan.
How Long Does Green Choice Energy Last According to the Reviews?
The products that Green Choice Energy, Inc. uses for installations and replacements seem to be industry standards, meaning that they should last as long as the manufacturer guarantees.
For solar panels, you can expect to receive at least 25 years of service from them, assuming they are not damaged by adverse weather conditions or other extenuating circumstances outside of the manufacturer's control.
That being said, products like solar panels may still need some maintenance after ten or so years, and Green Choice Energy, Inc. is more than happy to service your system in these cases.
Final Thoughts on Green Choice Energy Reviews
There aren't a lot of reviews for Green Choice Energy, Inc. when all things are considered, especially when the name is buried under the mountain of complaints about similarly named energy companies.
The few reviews that do exist come from verified customers of the company and are overwhelmingly positive in their feedback.
A 4.9 out of 5 stars and screening and approval by independent HomeAdvisor inspectors means you should get your money's worth from working with this hassle-free small business.